Legacy Support Services works with organizations to build a strong infrastructure and meet the needs of our clients by offering a highly personalized approach. Call Today for a Free Consultation!

Employee Retention
Making small changes to your workplace by focusing on ways to maintain your employees is beneficial to your bottom line. Our employee retention assessment will determine your current employee retention rate and identify the areas where your organization needs to improve. A customized Employee Retention Plan will be developed with you that includes strategies to address areas in need of improvement and to minimize employee turnover.

In addition, we have partnered with Bottom Line Concepts to provide consultation to help our clients determine if they are eligible for the Employee Retention Tax Credit and get their refund checks.
Coaching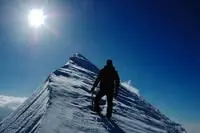 Employee Wellness Coaching is for employees and leaders to help you achieve optimal wellness in the workplace. This is accomplished by assisting you in prioritizing your self-care, and feeling inspired and challenged to make positive changes to your overall well-being. A customized wellness plan will be created to improve your mindset, work habits, work/life balance, and support you every step of the way until you accomplish your goals.

Leadership Coaching is available for business and nonprofit leaders who desire to enhance their skills and lead their teams well. Allow us to assist you in identifying areas where you are stuck, develop an action plan, and provide you with ongoing support in order to experience real breakthrough.

Wellness Coaching Groups & Retreats

Our virtual wellness coaching groups are facilitated by a certified coach. The groups offer a supportive confidential space for participants to discuss personal and workplace issues, and receive guidance on how to improve their well-being. We also offer wellness & strategic planning retreats for staff, managers, and board members.
Training
Training is available to help employees and leaders enhance their skills, strengthen their organization's well-being, and transform its culture. To view a list of the topics Click here
Consultation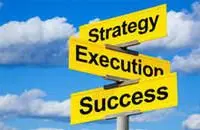 Legacy Support Services will assist in implementing retention, wellness, and leadership practices in your workplace. Our services include assessments and strategic planning to help you map out your direction, review processes, and policies. Objective and skilled facilitation is provided to help your team work together and navigate through the process of transformation.
Wellness Products
Our products help you boost your immune system, gain energy, feel better, and includes CBD, Ramon seeds, and MCT oil. Call us on (301) 503-4743 to receive a product list.